Baby Mash and Serve Bowl makes preparing fresh food for your baby healthy and cost-effective! This bowl lets you easily and quickly mash up fruits and vegetables. Great for healthy, nutritious baby food anywhere, anytime. The non-slip, easy-grip handles on the masher and bowl provide added support. The non-skid base on the bowl. Making homemade baby food has never been so easy! Dishwasher-safe, microwave-safe, and BPA-free. Get it here today…
Made With Your Comfort in Mind
Both the bowl and the masher are made with comfortable grip handles. Not only is this gadget thinking of baby's nutrition but it is also thinking of your comfort. Helping ensure your baby has a proper diet should never come at a loss for you.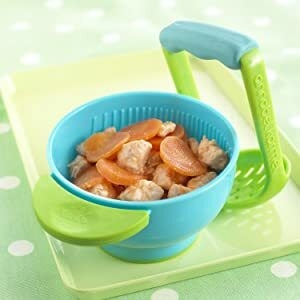 Easy to Use
Mashing up fruits and vegetables has never been easier. The NUK Mash and Serve Bowl comes equipped with a non-skid base. Now while you are mashing, you do not have to worry about the bowl slipping and all of your baby's food falling to the ground.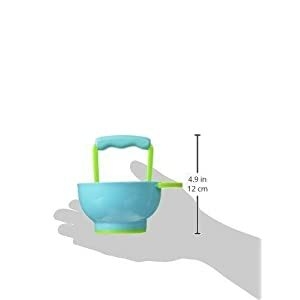 Can Be Used Wherever
The Baby Mash and Serve Bowl is compact and convenient. No matter where you are, you can mash fruits and steamed vegetables. It can be used on-the-go or at home.